Meet Our Staff

​Director Minister Minnie Pearl Rascoe was born in Windsor, NC and educated in the public schools. She received her BS Degree from Elizabeth City State University, her Masters in Bilingual Special Education from George Mason University and has 28 credit hours from Howard University in Special Education. Minister Rascoe received her Ministerial License in 2005 under the leadership of Bishop Kevin V. Gresham Sr. She also received her certificate in Biblical Studies from Mount Calvary Holiness Church under Apostle Alfred Owens and Co-Pastor Susie Owens. Minister Rascoe assisted in the opening of GCCDC in 2016. Minister Rascoe taught school for 37 years. Her love for children is what propels her to keep going. She believes that if taught properly, children can accomplish any and every goal they set. Minister Rascoe has two sons Andre and Antoine; two daughter-in-laws Natalie and Kendra and five grandchildren Adia, Camryn, Devyn, Cadance and Brianna. Her New Year's Resolution is to be a "God Chaser".
---
---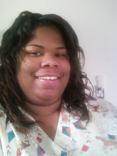 Lanay Stewart is a lead teacher at GCCDC. Her teaching career has spanned five years. She has loved children from the age of six years old. She is a hard worker and takes pride in helping children. She is certified in medication administration, CPR and has 90 clock hours. She is always willing to learn something new to enhance your student's educational development.
---
---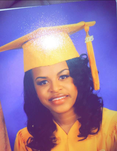 Jasmine Johnson is a teacher assistant at GCCDC. She is a graduate of Frederick Douglass High School in Upper Marlboro MD., where she was a cheerleader from 2011-2014 and also cheered for the "All Stars". Jasmine has worked in childcare throughout her life and has volunteered at summer camps where she help plan field trips and other activities for campers. She has taken the 90 clock hours, the Medication training, and Breathing which certifies her to work in Childcare. Jasmine plans to continue her education in Early Childhood Education.
---
---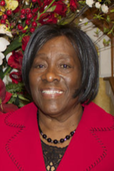 Deaconess Jessica Love is Nutritionist at GCCDC​. Jessica Burley was born in Georgia raised in Ohio where she met and married Albert Love. Out of this union (9) children were born. She spent some time in France. Mrs. Love worked as a Nutritionists for the D.C. Public School System until 2000. Mrs. Love has been able to encourage students to eat foods that parents say they could not get them to eat at home. Mrs. Love has updated her credentials for food service, she has also taken required training by COMAR, CPR/First Aide, Medication Administration Training, ADA/Support Breasting Feeding. We are very fortunate to have Mrs. Love on our team. She puts so much love in her food and she hugs the children.
---